BLOG - THE ANDES ADVENTURE
We love to immerse our travelers into our wonderful country through unique experiences and tours, teach everything about our culture and history, beauty and diversity, the different subcultures and ethnicities, breathtaking landscapes, traditions and delicious food, Colombia is known as the cradle of the "MAGICAL REALISM".

Let us show you how locals do it.

Welcome to the real Colombia!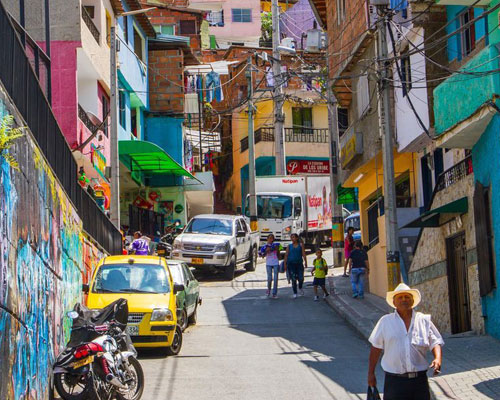  5/5 MEDELLIN CITY TOUR – TOUR GRUPAL $ 35 Por Persona Conozca la increíble historia de Medellín, pasando por narcotraficantes, guerrillas y paramilitares, hasta
My saying I tell people anywhere you go is to "Never make yourself a victim". I have traveled all over Colombia. I love the people and all the natural food. So far, I have never had any issues. You keyed on two words, use "Common Sense". I enjoyed your video. My God daughter lives in Medellin so I visit often.
Long time no see! I miss Colombia 🇨🇴 Saludos desde Marruecos
Do you need a personalized trip?
More than just tours, we design life changing experiences, memorable and unique moments for you and your beloved ones, with more than 10 years of expertise and a great travel team, we would love to help you plan the most perfect trip.